Fairfield SG is a multi-faceted corporation that supports both governmental and commercial operations.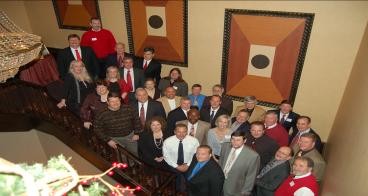 Fairfield actively supports the Department of Energy in its Environmental Management Program by its role as a subcontractor to Bechtel Jacobs,LLC in its operation of the East Tennessee Technology Park. Fairfield conducts Nondestructive assay/nondestructive examination (NDA/NDE) activities that are mission essential functions in support of nuclear material measurements, waste characterization, waste certification, verification/confirmation activities and decommissioning and demolition of gaseous diffusion buildings.
Our staff of experts consists of Senior Scientists, Senior Compliance Specialists, Senior Engineers, Engineers, Quality Assurance, Environmental Safety and Health professionals, Technicians, and Administrative Support. Each of these individuals contribute to the success of the DOE programatic mission by performing the work scope in a safe, economical, timely and highest technical quality manner.
The Fairfield Service Group takes great pride in our work. Our cadre of highly skilled, motivated professional staff has served to establish a reputation for Fairfield that is exceeded by none. Our staff is available to assist in your needs.